David Breen has accepted the position of General Manager for the Boston and Nashville branches at Champion Logistics.
Boston, MA – November 13, 2015 – Champion Logistics Group, a nationwide logistics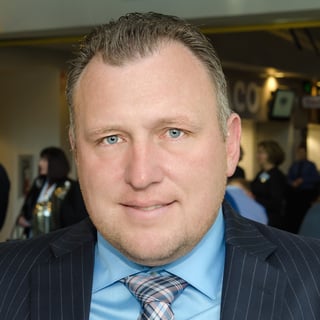 provider, announces that the company has hired a new General Manager over their Nashville and Boston branches. David Breen, the company's newest team member, offers an extensive and impressive management background.
David has spent the past 15 years working in various management positions. Prior to accepting the General Manager position at Champion Logistics, he worked as the Domestic Transportation Department manager at Expeditors International. During his employment, his team was recognized as the "Best in Class" throughout the company as well as the top operations branch in the nation. He has received several certifications including multiple Hazardous Materials certifications as well as the IATA and FIATA certifications.
"We are excited to have David join the leadership team. His skills, knowledge, previous experience, and accomplishments are attributes that will all contribute to his success at Champion." – Sharon Kendrew, Champion Logistics Managing Partner, Nashville, TN
At Champion Logistics, David will be responsible for achieving company growth goals at the company's Boston office and overseeing staff growth and development throughout the New England and Middle Tennessee locations. Additionally, he will oversee the expansion of both markets by working in conjunction with the sales and marketing team to increase market awareness, vendor relations, and procurement.
David is a loving husband and father to three children residing in the Boston area where he enjoys coaching baseball and girls' softball, as well as playing softball and football.
Champion Logistics Group has been in business for nearly 30 years, initially offering freight forwarding solutions. Since then, the company has expanded to an asset-based 3PL carrier with divisions focused exclusively on four verticals: Trade Shows and Conferences, Concerts and Live Events, Retail and Point of Purchase, and General Freight and Warehousing. In 2014, the company added their Nashville location.