**This is an updated post - since the originally published blog, Champion Logistics has changed it's name to High Road Inc. The blog has been edited to reflect this change. All other details remain the same.
Here at High Road Inc, we consider our staff as more than just employees - they are like family. So we thought it would be fun to introduce you to some of the members of our little family… starting with superstar Account Coordinator Christa Summit.
Christa just celebrated her first anniversary with us (cake anyone?) Her skills, creativity, and magnetic personality have been a welcome addition and an inspiration to co-workers, clients and partners alike.

Christa Summit of High Road Incorporated
Hey, Christa! Thanks for hanging out with me today and sharing some of your story. Tell us a little about your current role and how long you have been working with us?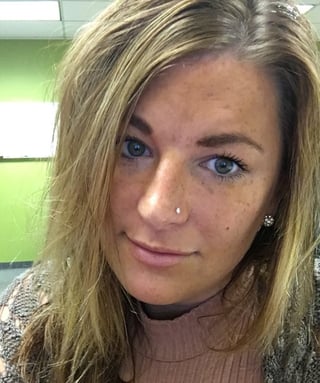 I have been with High Road for one year now - I started on September 12, 2015. My current role is Account Coordinator.
Can you explain a little bit about what an Account Coordinator job entails? What type of things are you responsible for handling? And what do you enjoy the most? Sorry... a lot of questions, I know!
Actually pretty easy to answer when you love what you do! My primary job at High Road is to plan and coordinate all trade show freight shipments and to assist with general freight as well. Trade show coordination has been a new experience for me and it's what I truly enjoy the most. It's my job to schedule and oversee each shipment as it moves into the convention center and either goes on to another show or returns back. I enjoy researching all the different exhibition shows and expos, learning about the different venues and working with the clients to ensure their show is successful, shipping the freight in the most effective way possible - sometimes at the last minute as the tradeshow industry can be very fast paced. It's a great fit for me as I get the best of both worlds - working directly with clients as well as vendors
Whew! That sounds like a pretty intense process. Secretly are you Wonder Woman???
If I told you the answer to that, it wouldn't be a secret any longer, would it?
That's true! Ok, can you answer this one instead - what first attracted you to High Road and to the industry as a whole?
What caught my eye about High Road was the company's current position in the logistics industry. I felt like I could become a big part of the company's continued growth and contribute to the future changes in the organization.
What do you love most about working at High Road?
What I love most about High Road is the personal relationships I've made with the drivers, customers, and carriers.
I can see that they enjoy their relationship with you as well! I've heard you are full of ideas and great at problem solving. Do you have any examples of an idea that you have shared with the company that has made a positive impact or that customers have enjoyed?
I love being able to share my ideas in system processes. For example, I'm always trying to find a way to speed up the quoting process… I dislike the statement, "We've always done it this way." There's always improvement that can be made to increase efficiency and when my co-workers ask for my ideas on something they're working on… that is really the biggest compliment.
What is the funniest memory you have while working with High Road?
My funniest memory at High Road was during the Yankee swap at our work Christmas party - seeing everyone's faces and reactions while opening gifts was hilarious!
What is your favorite experience while working with customers - without naming names, of course?
One customer that I schedule freight movements for travels to different universities and schools displaying his product. I love when he sends me pictures of the school he's at and I oddly feel like I am traveling with him as he goes from state to state. I see a lot of the country that I might not ever get to see, which is pretty cool! For any of our clients reading this - feel free to tag us on Twitter or LinkedIn, we love to see where you are and how we helped to get you there!
Can you tell us a little about your previous professional experience? For instance, what type of work were you doing before starting with High Road and are there any similarities or differences between them?
Previous to working for High Road, I worked as a waitress and bartender while finishing up college and spent time at a large international freight company as well. Customer service and multi-tasking is a very important quality to have in the food/beverage industry, as it is in the logistics industry. Learning that was a very big help in my success here.
So, tell us a little about yourself, personally. Do you have any hobbies or interests that you enjoy doing in your spare time?
Some of my most favorite things to do include: boating, jogging / running, watching football, shopping, cleaning and decorating, and DIY projects.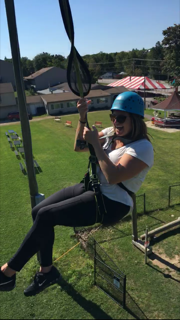 Other than cleaning (and p.s. - you can visit my house any time!) - what other things make you tick? I mean, what motivates you to get up in the morning?
The personal goals and aspirations I have is what motivates me to get up every morning.
And, what personal goals do you have? Or is that another secret???
Ok, this one I will share with you! I've always had the goal of becoming a manager or CEO. I am definitely a strong leader and someone who likes guiding others. I always want to increase my knowledge and grow. I can't just do the same thing every day. Striving towards professional achievement and goals is what drives me.
Do you have a particular morning "ritual" - like a morning workout routine or zombifying your way to the coffee pot?
Is hitting snooze 5 times considered a ritual?
Absolutely! So, last question - if a coworker or friend wanted to get in to your good graces or make a positive impression on you - what kind of snack or gift would they have to bring you?
A coffee is always a good gift!
Yes, coffee is always a great gift! Thank you Christa for allowing us to interview you for this featured article! You're definitely an inspiration to all of us.
***
In case you missed it, another great staff member is featured here - Get to know Tom Kendrew
And speaking of tradeshows, did you know there's a dim weight calculator you can use to ensure you have the most accurate shipping information possible? Download it today by clicking below