Tour Trucking Meets the High Road.
Created to provide a high level, individualized experience, our tour logistics team has created premium transportation solutions that go beyond your basic concert trucking - we provide peace of mind to tour managers, production managers, business managers and artists.
Services include:
Local cartage – To support local shipping needs for live events, music festivals, marathons, art festivals and other limited engagement events, High Road offers local cartage services nationwide.
Tour trucking – Our tour division offers a range of trucks to fit your needs. From 26' straight trucks to 53' tractor trailers. Straight trucks may include lift gates for easy access to smaller or outdoor venues or music festivals. Dance floors and extended ramps available.
Same day and next day hot shot service – fast selling merch is a great thing, until you sell out. We offer same day and next day hot shot services to replenish merch, replace production equipment or for any of your last-minute shipping needs.
Air freight services – For shipments that don't require a truck but need to get there in a hurry, we offer airfreight services to ensure the show goes on.
Light parcel shipping services – Through our partnership with UPS, we are able to offer small package shipping at discounted rates.
Nationwide long or short term warehousing – we provide storage options for extra equipment, or your equipment between tours.
Driver services – Need a Class B driver for your sprinter or owned straight truck? High Road employed drivers are available to provide tour support for your individual needs.


Fans, groupies and entourages provided at no additional cost!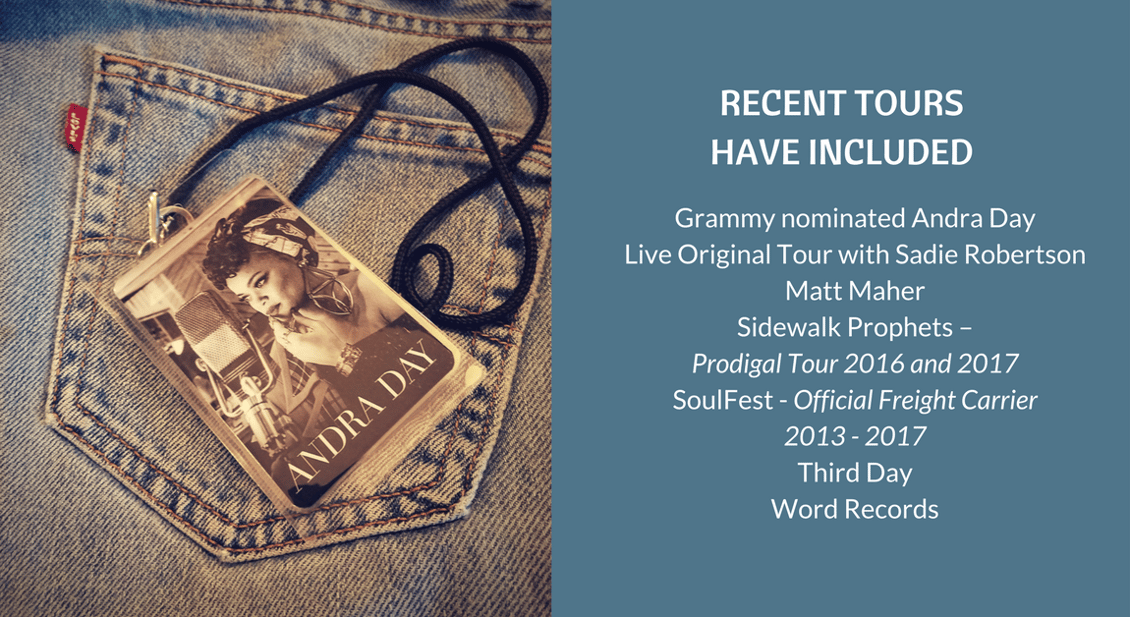 Looking for a simple solution to track your next show? Our Day Sheet for Tour Managers helps track important information such as load in, load out, set list and most importantly... where to find the coffee. Click HERE for our free Day Sheet for Tour Managers template.
Ready to take the High Road? Click below to request a quote for your next live event, festival or tour.
High Road Inc
is proud to be the Official Freight Carrier for
Soulfest 2018
Soulfest is celebrating their 20th Anniversary and we are excited to be a part of it!
For more information on this and other upcoming events, see our latest post -