The LIttle Book of Big Freight Terms
We know you know what you're talking about. But many freight companies do exaclty the same thing and yet use different terms. Crazy huh?
To help, we've created the "Little Book of Big Freight Terms" a quick and easy reference guide to some of the more commonly used freight terms and simple definitions to help you navigate the freight world and speak our language.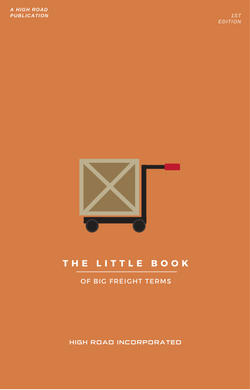 You'll learn:
The difference between a skid and a pallet (spoiler alert, they're the same thing!)
What dimensional weight is and what it isn't
LTL, 3PL and BOLs oh my! What does it all mean?
Download your copy today and become the freight smartypants we always knew you could be!