---
Music to Your Ears
New England is known for many things -- beautiful coastline, vibrant autumns, American history and clam chowder, just to name a few -- but the six states making up the region are also home to some of the most unique music venues out there. There's at least one venue from each of the 6 New England states represented, which speaks volumes to the importance of the region to burgeoning and established artists alike.
Whether you're looking for the next place to rock out with your friends or planning concert logistics, the following venues have a lot to offer artistically, asthetically, and acoustically.
Here's the list:
---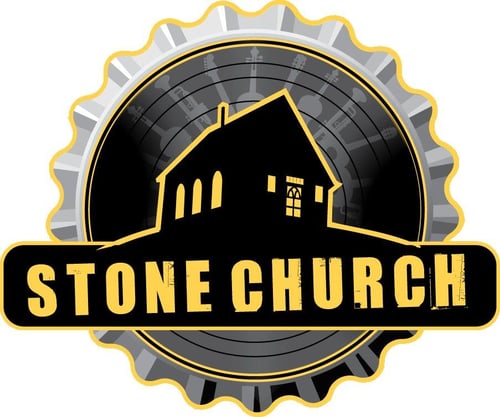 10. The Stone Church - Newmarket, NH
Housed in a former 19th Century church building, this venue offers a wide variety of craft beer and good food, while hosting some of the top names in music. Located in historic Newmarket, Stone Church is a popular destination for University of New Hampshire students. You can even sign up for the Church Bulletin online!

9. The Monkey House - Winooski, VT
Situated in the ever-hipster Burlington area, this venue screams unique. With an impressive list of beer on tap and an eclectic mix of bands playing several nights each week, The Monkey House shouldn't be missed.

8. The Palladium - Worcester, MA
For the edgier among you, there's this hidden gem in New England's second-biggest city. The Palladium is no doubt one of the most unique music venues on the list, boasting a storied history as a performing arts venue prior to having artists from Fall Out Boy and Foo Fighters to Rob Zombie and 50 Cent hit its stage. If you can catch - or headline - a show here, it promises to be memorable.

7. The Webster Theater - Hartford, CT
One of the older venues on the list, The Webster has been around for over 70 years. It too was originally a movie theater before being turned into a place for big names and regional bands to play almost every night of the week.

6. Columbus Theatre - Providence, RI
No other venue in this city captures the heart of its residents as well as The Columbus. Named the "Best Folk Venue 2014" by the Providence Pheonix, this freshy restored venue in the city's West End hosts some of the top national indie artists around, while making sure local musicians have a platform to get their music out into the community. In addition to great music, you can take in some of the 1920s ambiance around the room.

5. Blue - Portland, ME
Self-proclaimed as "Portland's most intimate live music venue", Blue seeks to bring people together 6 nights a week for good music, food, and drink. There's no cover charge, because the owners want patrons to decide how they'd like to contribute to the artists once inside (100% of donations go to the musicians!). You can catch a wide variety of music here, including the best jazz around each Saturday night.

4. Brighton Music Hall - Allston, MA
This hidden gem is one of the most relaxed places in the area to catch a show featuring quality acts each night. Maybe that's because it's right around the corner from Boston University and Boston College. Regardless, it is attracting crowds with virtually every show and building a reputation as a must-play venue for local artists.

3. The MET - Pawtucket, RI
The second Rhode Island venue on the list, The MET stands out as unique compared to other nearby venues, as it offers a smaller more intimate setting for shows. Located in the former jewelry district of this manufacturing town in the Hope Artist Village, this is truly a one-of-a-kind place.

2. The Sinclair - Cambridge, MA
Positioned near the top of our list is certainly one of most unique music venues in the region. The Sinclair aims to embody "how the worlds of food and music influence each other", featuring an American kitchen along with its stellar venue. Add in the fact that it's only blocks from world-renowned Harvard University, and you have yourself a special venue in a special place.

1. Fenway Park - Boston, MA
Topping our list is...a ball park? That's exactly right, but Fenway is so much more than that. As home to the Red Sox for over 100 years, this venue has become a multipurpose place where residents and visitors of the city can come together. Massive outdoor concerts are held here every year and have included some of the most influential acts in the music world.
---
Get Out There
There you have it. This list embodies a region with music venues that are too numerous to count, but these are among the most stand-out places to take in local and national acts.
---