---
Avoid the Low Notes
There seems to be a playlist that's suitable for every situation in life --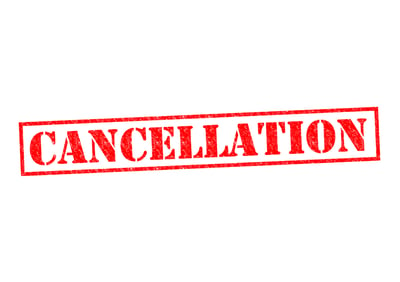 even life on tour. What comes over the speakers when the unexpected happens and you're hit with a worst-case scenario? Here's our list of songs we hope you never find yourself singing while on tour. A tour manager isn't supposed to sing anyway, right?
---

1. The Sound of Silence
This somber tune doesn't bring the lights down low, because there are no lights there. Neither is the rest of your equipment. Few things are as tragic for a tour manager and his band, but it can all be prevented with a trusted logistics carrier.
2. Landslide
They took your freight and took it down...but where did it go? Scheduling mishaps happen far too often as wires are crossed between management, distributors, and venue staff. Don't get caught with the stage doors closed in your face.
3. I'm So Lonesome I Could Cry
Hear that lonesome whippoorwill? That'll be your only friend when the freight arrives damaged or even broken to the venue. Ending up with crates full of what was expensive sound equipment and instruments can only mean one thing: you'l be spending the night alone since there won't be a show after all.
4. Hotel California
Poor research can be scary when booking a hotel for your band. Seriously. Don't get stuck in a less than ideal location and go the extra mile to find the right place at the right price, meeting your needs and keeping everyone's focus on the show.
5. Hello
In times of crisis, you should be able to rely on the customer service expertise of your equipment carrier, but that isn't always an option when you call a thousand times and can't get in touch with anyone for help. Make sure you make every effort to consider customer reviews on sites like Yelp before ever selecting a provider to entrust with your equipment.
6. YESTERDAY
The best of times can quickly turn into the worst of times when concert logistics fall through. The stakes are high, and nothing is worse than realizing you didn't make that reservation or pay that invoice on time...yesterday's mistakes can ruin today and every other day of the tour.
7. someone like you
As you may have started to realize, effective planning needs to cover all the bases of the tour -- even the band members. Having local artists on call to step up in the event of an emergency can make or break your upcoming shows. Don't get stuck wishing you'd found someone like a bass player or drummer ahead of time.
8. Ironic
Dot your I's, cross your T's, and make sure to be specific as possible when scheduling equipment delivery to your venue. Otherwise, the equipment you had shipped to Franklin may wind up in Massachusetts instead of Tennessee.
---
Hopefully you've never had to sing a sad song like any of the above while on the road, but if you have, know that tour logistics problems can be avoided most of the time with a good amount of research. Finding the right people and places for the job can make your next gig hassle-free and successful!