Show's Over: 4 Essential Tips for Trade Show Move Out
Everything You Own In A Box To the Left

There's more to move-out than you think
Wrapping up a trade show involves people, places, paperwork, and far too often -- problems.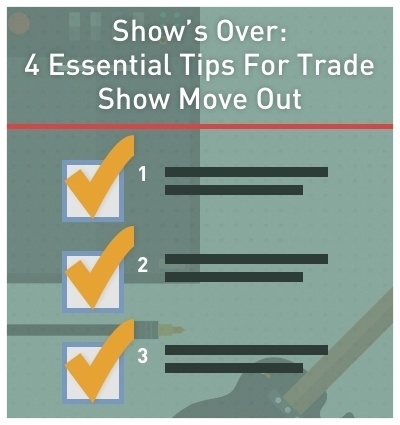 Attention to detail in each of these areas is crucial to avoid lost freight, carrier miscommunication, and unfiled forms.
This move-out info sheet features 4 essential tips to:
Ensure proper load time
Properly fill out forms
Stay in contact with your carrier, and more
Happy Reading!