Our trade show department has been quite busy with the late spring and early summer bookings. As the show season is in full swing, we're getting knocked down a bit by allergies - if we're not sneezing into a tissue we're wiping down every surface with antibacterial wipes. Whoever came up with that idea was a genius!
Which reminds me...
Hey, there's a tradeshow for that!
Paper products have become a staple in global economic history, from the development of paper for writing letters and postcards to the evolution of cold, flu and allergy season necessities.
So why wouldn't there be a show or two dedicated to two of the most used and useful paper products today - the tissue and the wipe.
These fantastic, interactive events are where the movers and shakers of the personal paper products industry meet, greet, discuss, and share ideas - but never tissues.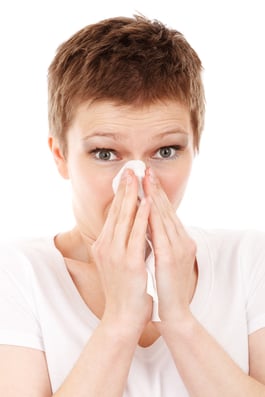 Before we start sneezing again, take a moment to check out these amazing conferences and conventions for an industry we hold near and dear to our
hearts,
um, noses.
Tissue World
Hold on to your tissues!
Tissue World is one of the largest trade show and conference events in the world focused on sharing ways to serve the community and customer better. Tissue World holds several events around the globe, from Florida, to Milan and Istanbul to Sao Paulo. The stateside event is typically held in Miami and features over 150 vendors and exhibitors throughout the industry.
If you missed the 2016 event held in New Orleans this year, be sure to register for the 2018 three-day event being held at the Miami Beach Convention Center on March 21 through 23.
More information on Tissue World can be found
here.
World of Wipes
From baby wipes to facial wipes – the wipes industry has grown significantly over the last few decades. So it's not surprising to find several trade shows and conventions across the nation specifically for this niche industry. World of Wipes is one of the largest international conferences in the world for the wipes industry, allowing professionals to exhibit and display their new products and talk about new markets and modern technology throughout the industry.
With thousands of visitors and hundreds of exhibitors attending the two-day event, professionals in this sector will enjoy networking with their peers on important topics like flush-ability, regulations, and formulations. Reserve your seat at the 2016 World of Wipes Conference, scheduled for June 6 and 7, or visit their website to see their full list of speakers, sponsors, and exhibitors.
Check out the World of Wipes by clicking
here.
Remember, tradeshow planning isn't something to sneeze at. exhibiting at a trade show takes some serious planning. For top tips on trade show exhibits and planning, read
Ask the Experts
, our recent posting where we received tips from the top exhibt industry professional.
Looking for some info for your next show? Have you tried our Dim Weight Calculator?