DID YOU KNOW???
Whether you're new to trade show events or you're a seasoned pro, keeping a close eye on "the numbers" will help determine where your company should exhibit and / or which shows to attend for the latest and greatest trends in your industry.
Which shows bring in the most attendees? Have the largest square footage? And hey, here's one for your sales team to answer - What's the average percentage of lost sales due to a lack of follow-up???
Continue reading below for these answers and more...
HOTTEST TRADE SHOW IN THE UNITED STATES
Consumer electronics have taken the world by storm. From nifty little gadgets like the Fitbit activity tracker to the most advanced televisions, smartphones, and computers - people from all over the world flock to their local electronics store to get their hands on the hottest products hitting the shelves.
So it's no surprise that the Consumer Electronics Show (CES) is on fire. In 2015, the CES event played host to over 150,000 people in Las Vegas - quickly causing hotels, motels, and restaurateurs to fill their rooms and booths to maximum capacity.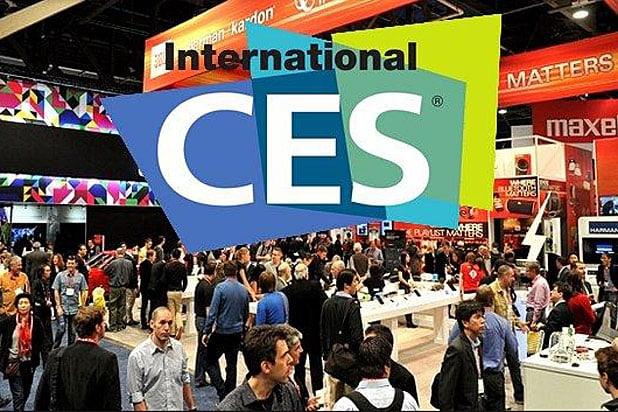 CES 2016 hosted over 170,000 people over 2.47 million net square feet. That's an awful lot of Fitbit miles for those walking the floor!
CES has become so huge, in fact, that it has the folks at the Consumer Electronics Association (CEA) facing a major problem - perhaps a problem every trade show organizer dreams of -
Where do we go from here?
Fun Fact: CES America doesn't want to grow any bigger.
Growing much bigger could, in fact, result in a catastrophe. The event - not to mention the city of Las Vegas - is faced with one major dilemma: available room.
According to an article in Bloomberg News in January 2015, CEA Vice President Karen Chupka said, "We aim to keep the attendance between 150,000 and 160,000 so that everyone can get where they need to go."
So, how did they maintain the balance between growth and demand?
In May 2015, they launched the Consumer Electronics Show Asia extension, hosted in Shanghai, China.
According to CES's statistics, over 10% of those in attendance at the 2015 event travelled to Las Vegas from the Greater China region. Although the launch of this event doesn't seem to have put a significant dent into the total attendance for their January 2016 event - it likely has curbed some of the show's "room troubles."

#CES2016 hosted 170K people on 2.47 mil net square miles. That's a lot of Fitbit miles [click to tweet]
UP AND COMING TRADE SHOW HOTSHOTS
Although the 2016 trade show season hasn't come to a close yet, it is always interesting to see which shows are steadily growing and growing slowly, and which ones are growing at the speed of light.
Each year, the Trade Show Executive's recognizes 50 trade show managers that prove exponential growth based on net square footage of exhibit space, number of companies exhibiting, and number of people in attendance.
In 2015, they announced a new awards ceremony, the "Next 50". The shows in this list have grown fast enough to be placed on their radar, but haven't quite "made the cut" to be named in the Top 50 Fastest Growing list. They still deserve recognition,though, and some of the shows listed in the Next 50 list might surprise you!
Watch Out for These Trade Show Hotshots
We won't list all 50 tradeshows that have piqued the interest of the Trade Show Executive's forum; however here are a few shows that are steadily growing according to the forum, and we think you may find exciting:
PACK EXPO International and Pharma EXPO
Securely packaging your fine merchandise is just as important as shipping it. After all, you want to make sure your items get to their destination safely, which means they need to be packaged securely - I know a trade show logistics company that sure does appreciate the effort! If packaging is a component of your product, attending the PACK EXPO trade show should be on your to-do list this November.
Rated one of 50 trade show "Fast Trackers" by the Trade Show Executive's forum, the PACK EXPO's attendance rate grows year after year. In 2015, for instance, the show had nearly 30,000 people in attendance visiting over 2,000 exhibitors across a whopping 800,000+ square foot show floor. The PACK EXPO International trade show is co-located with their "sister show", Pharma EXPO to provide total coverage for retailers, manufacturers, and sellers of all products and goods in every vertical.
The Work Truck Show
At Champion Logistics, we love to "talk shop." That's one reason why we included The Work Truck Show trade show in this list. Of course, another reason is because it's on the Trade Show Executive's forum list of Fast Trackers in the industry!
The Work Truck Show is a yearly event that allows industry experts to strut their stuff, talk about new and innovative products available for large vehicles, gain and share industry insight, and meet suppliers in the industry. The 2016 Work Truck Show drew a record-breaking crowd of nearly 12,000 professionals in attendance, according to a press release issued in March.
ASI Show
The ASI Show ranks well on the Fast Trackers list of trade shows to watch. This show features distributors, suppliers, decorators, and guests throughout the advertising industry with a dedication to helping businesses grow through networking, education, and relationship-building.
The show takes place three times a year - in three different locations - Orlando, Florida; Dallas, Texas; and Chicago, Illinois. The latest (and biggest) show that took place in July of this year and showcased over 4,000 distributors and 700 suppliers nationwide. Their 2017 shows are expected to draw an even larger crowd with special keynote speakers, networking events, and show floor ready products that will wow everyone in attendance.
MORE FUN FACTS:
In 2008 there was an average of 2.2 trade show visitors per 100 square feet in the United States. In 2015, the average number of visitors increased to 2.5

(statista.com)

In 2006, 75% of trade show visitors remembered attending a company's exhibit. In 2013, that percentage increased to 81

(statista.com)

The Atlanta International Gift & Home Furnishings Market trade show came in a close second as the country's largest trade show event based on net square footage in 2015 - with a whopping 1.2-million net square feet. That sure is a lot of trade show exhibits!

(statista.com)

In 2012, Sales Force - the world's leading customer relationship management software company - conducted a study to see how many exhibitors actually followed-up with potential customers following a trade show event. Brian Jeffrey, founder of Sales Force, discovered that approximately 85% of exhibitors failed to follow-up. Ruh Roh.

Mr. Jeffrey's study also noted that it took exhibitors (or their sales department) nearly 2 months to -up with leads captured following an exhibit at trade show events
It's time to put your research to good use. Find your nearest hot trade show using our easy-to-use, super intuitive, interactive trade show calendar! Just click the button below.
And for more great trade show info - check out our "There's a Show for That" series!