In order to maintain a competitive edge in the music scene, it's necessary to embrace social media. Make the most of your time on tour by connecting with fans near and far, never missing an opprtunity to connect with them and showcase your band's unique personality. Being on the road provides you with plenty of great content, and used properly, social media can grow your fan base and turn followers into promoters.
1. GET PERSONAL
Social media is meant for showcasing what makes a band or individual unique and apps make that easy to do from the convenience of your phone. Give fans a virtual backstage pass by sharing pictures of daily life on tour. Show how you pass time on the tour bus (or van!) or share details of a pre-show routine, like how an artist applies their makeup or a prayer shared by the crew.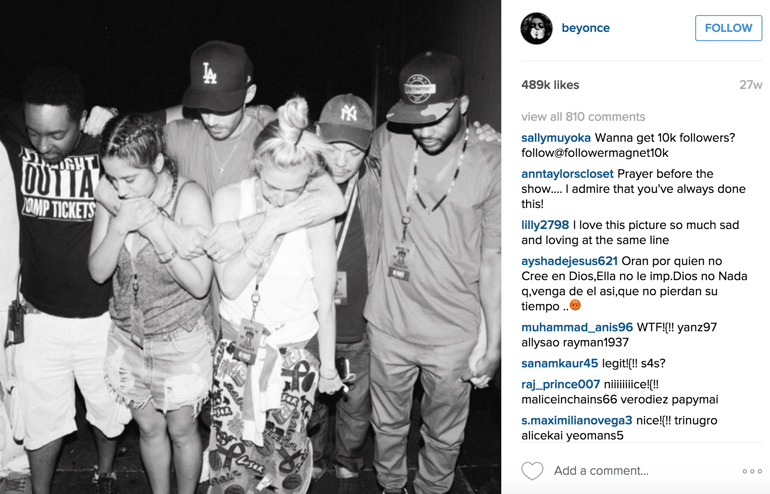 Members of Beyonce's team share a quiet moment before a show.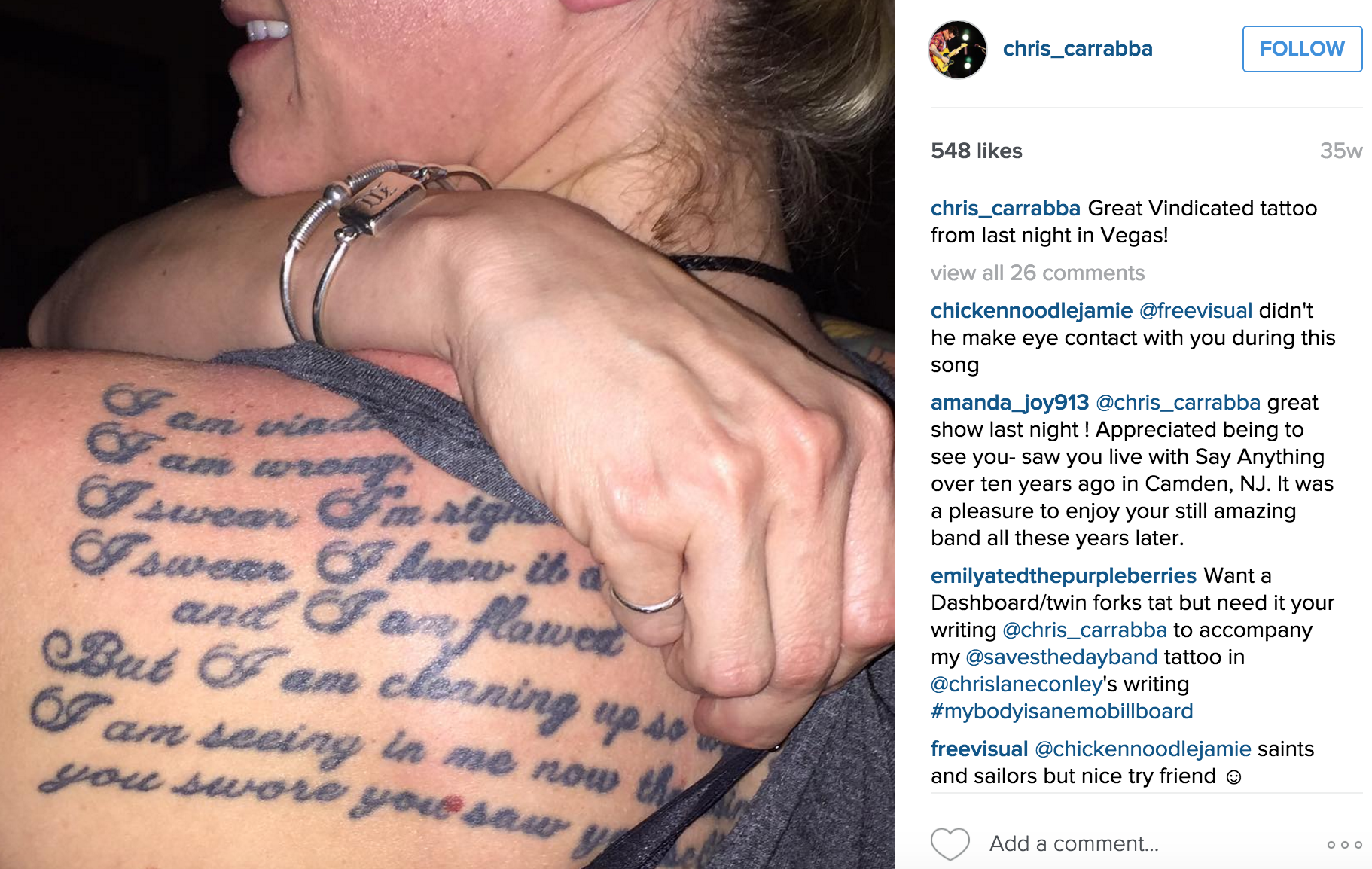 Chris Carrabba, of Dashboard Confessional, posts photos of fan tattoos on tour and how much they mean to him.
2. ENLIST SOME HELP
Hiring a tour photographer to capture images and video is a worthy investment. This will free up your time to focus on logistics and ensure you're provided with high quality content. One example of great documentation is the video series filmed for Kalin and Myles on their Just for Fun Tour. For high quality still photos, check out live photographers like Dusty Kessler and Kolby Schnelli.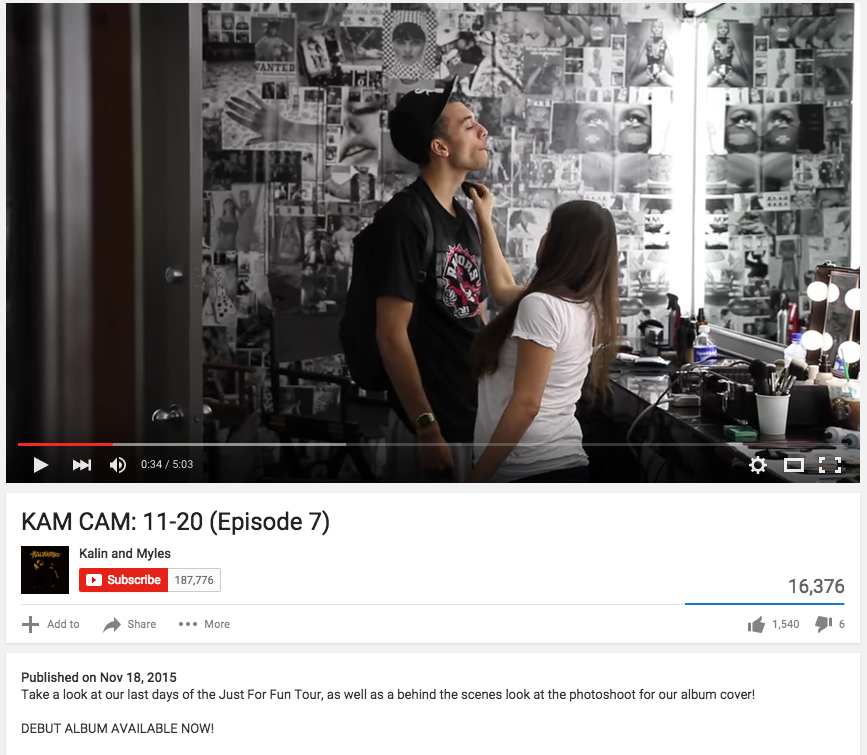 If you're sure there's no room in the budget for a photographer, encourage your followers to post their media online by tagging your handle and using a custom hashtag or provide an e-mail address they can submit to directly.
3. ENGAGE
Want to explore the a new city on your day off? Looking for the best taco truck in town? Utilize your fan base! Fans love offering their opinion, and unless you're selling out arenas, you should be able to respond and make them feel appreciated. If you get the chance to meet them, take a page from On Tour Management and feature new friends on #FanLoveFridays.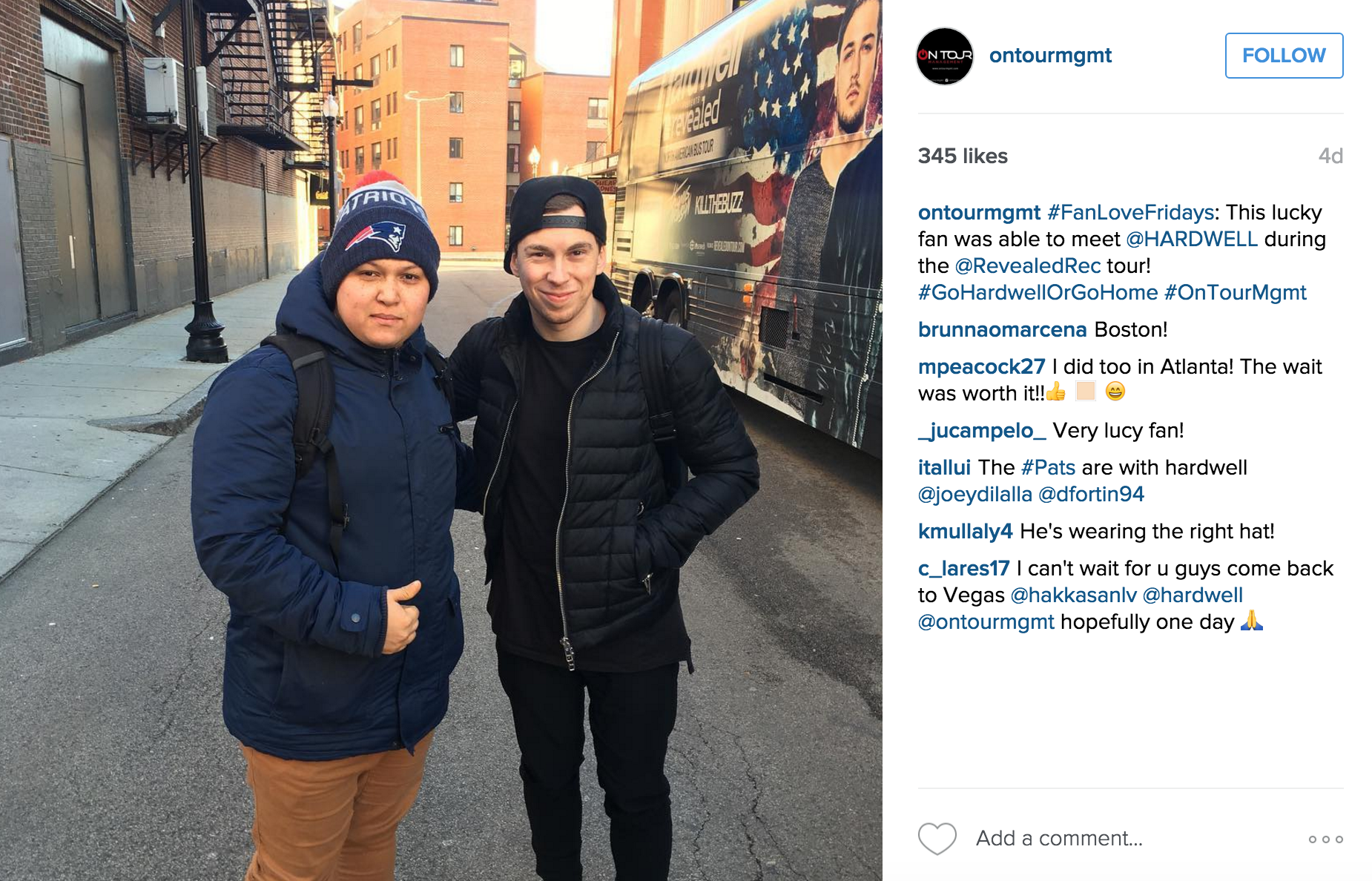 Another idea? Asks fans for feedback on merch like Ben Mader or post potential merch designs and allow fans to vote.

4. OFFER EXCLUSIVE CONTENT
There are so many ways to offer incentive for people to follow you or your act. One of the best ways to do this is by sharing a sneak peek of new material, something done recently by both well known acts, like John Mayer, and indie artists, such as VChenay.

Another way to encourage new followers and keep them engaged is by hosting contests for swag or show admission. Hide two tickets, notify fans on social media, give them a hint and send them on a scavenger hunt!
---
If you're so swamped that you need to schedule your social media in advance, Bandsintown is an easy way for tour managers to manage and promote tour dates and Facebook events on your fan page, website, Tumblr, Twitter, mobile apps, and more, from a single dashboard, similar to HootSuite.
Another way to stay organized on the road? Download for our free day sheet!