In terms of organizing events, trade show planning is at the pinnacle of challenging functions to coordinate for most every organization and association. It takes months to coordinate every detail, and even the smallest overlooked detail can have a big impact on the event's success.
Learn the 10 elements that all the best trade show events have in common, and then apply these tips to your next trade show:
1. Take Time to Research Stand-Out Vendors
What services will you provide to your exhibitors and who will provide them? From registration desk to freight carrier to general contractor, the companies you choose are representing your organization when it's your show. Be sure they are excellent in their field.
When speaking of his partner Teller, Penn Jilette of Penn & Teller says it best "It's a business partnership. And I think we do better stuff together than we do separately. It's very easy, we have the same values and morality. I think the nice thing is we care more about the show than we care about each other."
Sure he's referring to a different type of show, but the same concept applies. How much will your partners care about the show?
2. Timing is everything
Pay close attention to this one. If you pick the wrong date, prepare for a disappointing turnout. Below are dates to avoid when thinking about when to host your event:
Holidays - Any and all
Major Events - Especially local events; for instance, if your event is in Boston, don't host an event the weekend of the Boston Marathon.
Other Trade Shows & Conventions - Find out when other trade shows and events are taking place, and avoid those time frames.
3. Location, Location, Location
We may have borrowed this concept from the real estate industry but the rule still holds true. Where are your attendees coming from, and how easy is it for them to get to where your event is being held? Considerations include:
Direct and/or short flights
Desirable Destination - Sure you may have a great rate from the convention center, but does anyone really want to go to Fargo in February? Think about walkability and what's available to your attendees for after-show-hours enjoyment.
Ample and Affordable Hotels - First, are there enough hotels near the convention center and second, are they reasonably priced? There is one major city that is a top destination but demands top price on lodging.
4. Kick your Marketing team Into High Gear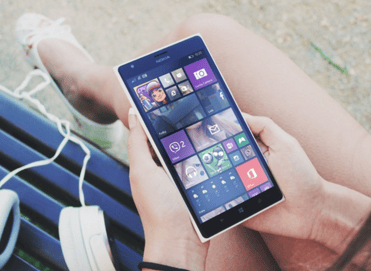 Providing marketing of the event for your exhibitors is key. It's largely the trade show's job to promote the event and drive relevant attendees to the door. So step up your social media game, work with your event partners or local organizations, and get the word out.
5. Speaking of social media...
Here are a few more tips for promoting your trade show on social:
Create, use, and encourage others to use an event hashtag
Monitor your event hashtag, interact with the users' posts, and share their content
Share your event in relevant LinkedIn Groups that you're part of
Create video or quote testimonials from keynote speakers or potential attendees
Create a Facebook Event Page
Feature your speakers in your social media posts, and encourage them to share the event with their network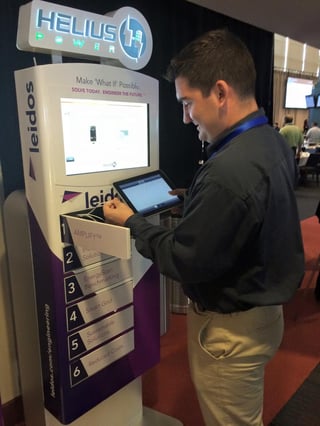 6. Offer Sponsors Unique Opportunities
Sponsors can help offset costs, and be mutually beneficial for you, your exhibitors and for the sponsoring companies. When reaching out to potential sponsors, be sure to make your message personal. Be creative in what you are offering them in exchange for their sponsorship. Think outside the box a bit here - like the unique charging stations pictured here provided by Helius Power, which offers sponsors the opportunity to be creative with video content as well as customizing the exterior and interior of the entire unit.
7. Decide on show floor layout
Planning the layout of the event is one of the toughest parts. Take into consideration where emergency exits are that can't be blocked, where the food and restrooms are and how large the booth spaces will be.
8. Have a central area for guests to unwind
One of the major reasons people attend trade show events is to network. Have a central location where folks can talk in a relaxed atmosphere, away from the hustle and bustle of the show floor. Your attendees will thank you!
9. Stay on track
Create a timeline and checklist with all that needs to be done leading up to the trade show. Include who is responsible for each task, when it needs to get done, and approximately how long it should take to accomplish. Knock out the big tasks first. The best part is that you can reuse your checklist for future trade shows.
10. Provide resources for your Exhibitors
Gather some helpful materials to send to your exhibitors leading up to and after the event. Be creative! Aside from the standard show kit, provide additional resources, such as tips for packing up after the show. Did you remember to thank them for participating in your show? This is a big investment for their company, and you want to ensure the experience was a good one. Surveys are useful for post show feedback, consider sending one out shortly after the show.
Time for trade show domination
Now that you've read the top 10 elements that make up great trade shows, you're ready to roll. Best of luck!
---