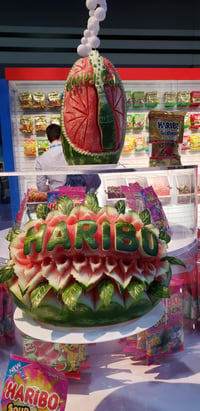 There's danger on the show floor!
We spent last week at NACS in Atlanta - a dangerous show if you are on a diet! Exhibitors at The National Association of Convenience Stores went all out with breathtaking exhibits, fantastic content and mouth-watering samples. Haribo had a mind blowing watermelon sculptor creating art right there in the booth while Red Bull was setting the party scene with a live DJ and video games. Trade show promo trends including engraved gifts and practical items. My personal favorite booth to visit was the Ferrara booth, where they were scooping ice cream topped with their products, from Keebler cookies to Fun Dip. I "may" have stopped in more than once...
As I began researching unique shows for this blog I was really hoping for a undercover spy expo, something like the minions attended, only without the villains... sadly, no such luck. Although we've covered many interesting trade shows and conventions in the past, from the funeral industry to sweets and snacks and even aliens, I guess those spies keep their conventions top secret!
I did, however, find several awesome shows for this edition of There's a Trade Show for That??? Check out these upcoming shows focused on niche markets!
National Parking Expo
What do New York, Nashville and LA have in common? Parking - or lack of it. And of course... there's a tradeshow for that! The National Parking Association kicks off their annual convention and expo this month in Orlando, showcasing all the latest and greatest in parking technology and mobility solutions. Be sure to check out their site for show dates, speakers and exhibitor info - National Parking Expo

Global Gaming Expo
While parking is not all fun and games, know what is? The Global Gaming Expo! It's no crapshoot to find casino, security and hotel partners at this annual event held in Las Vegas (where else???) next week. With over 400 exhibitors, the odds are good that attendees will find exactly what they are looking for!

Infosecurity North American ISACA Expo
Maybe not a spy convention, but pretty cool technology just the same... Info Security North America is combining with ISACA to bring expertise, key names and themes of the industry to the Javits Center in New York City next month. These two global information security and cybersecurity leaders have joined forces to create one amazing event - it's like the Ninja Turtles pairing up with The Incredibles! More information on this November convention can be found online at the ISACA site.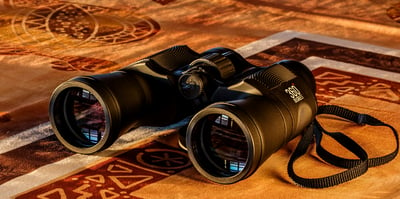 What cool show are you headed to this month, and how can we help get you there?
High Road Inc focuses on tradeshow shipping and logistics nationwide. For more information on our trade show services, click here.