Question: What do lobsters, race cars and cyber crime have in common?
Answer: Absolutely nothing, other than being featured on Part 5 of There's a Trade Show for That???
The shows and conventions may not be as unique as shows previously featured on this blog - such as the Portable Sanitation Expo or as mouthwatering as the Sweets and Snacks Expo - but we found them to be worth taking a peek at. I had fun researching and I believe you will enjoy reading about them. Hope to see you on the show floor soon!
Spies, Speed and Seafood
Where does the Secret Agent Man go to learn more about being a Secret Agent Man?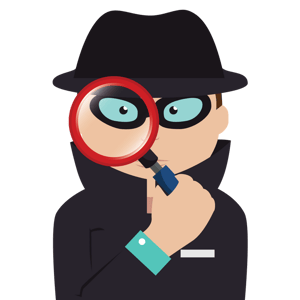 ISS WORLD
Why the ISS World Expo of course! ISS is short for International Support Systems for Electronic Surveillance and Social Media/Darknet Monitoring and Cyber Crime Investigations (you thought it was International Spy Stuff huh? Me too!)
Touted as the "world's largest gathering of North American Law Enforcement, Homeland Security, Defense, Public Safety and other members of the Government Intelligence Community as well as Telecom Operators responsible for cyber threat intelligence gathering, DarkNet monitoring, lawful interception and cyber crime investigations", this show ended last week in Washington DC, where it brought together the best and brightest to... well, I can't reveal that. It's for your own safety.
I Feel the need... the Need for Speed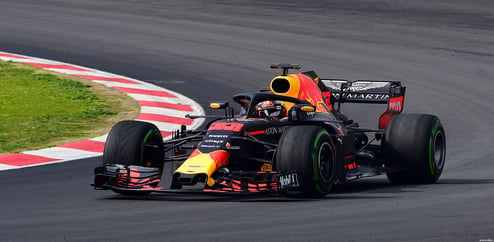 Slated for Indianapolis
later this year, this show came in at #50 on
TSNN's Top Trade Show list for 2017.
With over 1,100 exhibitors and attendees from over 70 countries, racing enthusiasts know where to go to race past the competition and speed on to the final flag.
Lobster or Lobstah?

The Seafood Expo is the premier event for seafood aficionados everywhere. Held every spring in the heart of the seafood industry, this Boston based expo features new product showcases with a strong emphasis on education.
Attendees come from all walks of the food service industry, including restaurants, hotels, hospitals and supermarkets to learn about innovation and trends while enjoying this annual event and all that New England has to offer. Quick trivia question for you Bostonians - a lobster tail is the end of a lobster, but if you ask for one in the North End, what will you be served?
What show are you attending next? And what will you need to succeed? High Road is here to help! Aside from amazing Trade show shipping options, we offer a handy tool dim weight calculator, super helpful in determining what you are shipping and the impact on your freight costs. Download it free today!