Staff Profile David Ross, Business Development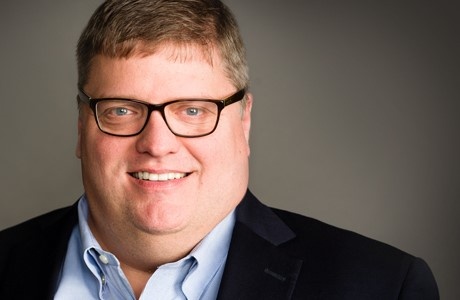 Little did we know when David Ross came on board with High Road Incorporated in 2017 that this professional with a Master's Degree from Belmont would be the jokester of the team!
Cat masks, a taxidermied fox and stuffed minions have all made their way to team meetings thanks to David. He really knows how to live out our core values - Faith, Family, Fun, Friendliness and Fairness - with a heavy emphasis on Fun!
I believe you will enjoy getting to know him just as much as we have!
David, what first attracted you to High Road and to the industry as a whole?
I was attracted by the team at High Road. I have always been interested in the logistics industry, having worked with several other trucking companies in the past.
The trucking and logistics industry is the backbone of the American economy. I had the opportunity to join a premier firm in an industry that means so much to our economy in what I would argue is some of the best economic times and in the best geographic market, all while serving some of the best people.
Couldn't have said it better! So what is your current role and how long you have been working with us?
I am the newest addition to the staff, just coming on board in December of 2017. My role as Business Development Manager allows me to work with new clients to see how High Road can best serve their logistical needs.
Can you explain a little bit about what Business Development Manager does?
I am out in the market spreading the good news about High Road and encouraging businesses of all types to let High Road be their partner on the High Road to success.
Wow, sounds like you kind of like traveling the High Road. What do you enjoy the most?
I enjoy working with people to see how we find the right solution for them. We are not a one size fits all firm and we try to craft our offering to the client's needs.
What do you love most about being a part of the team?
So far the people!
Do you have any examples of an idea that you have shared with the company that has made a positive impact or that customers have enjoyed?
Actually we have just started to read "Raving Fans" company wide and I am leading the discussion on this. I know the impact it has had on me after reading it and am looking forward to the impact it will have on the team.
As mentioned, you do love to have fun, and it is part of our culture here. Can you share a fun moment or experience that you have had recently?
All I can say is Fred. At our Christmas party we did a "dirty Santa" where everyone brings a gift and then you draw to open or "steal" gifts. James brought a live lobster complete with cooking instructions. Sharon ended up with said lobster which her 10-year old named Fred. Fred is now living in Sharon's bath tub.
Ok for clarification... Fred is not in my bathtub, he has been released back into the wild! I see why you love working with the team, how about our customers? Do you have a favorite experience to share?
Sure do! Doing one of the obligatory late night trolls through social media, I noticed a recent acquaintance posted that their national tour was stuck in Chicago in a snow storm because the axle broke on their trailer. I asked if he needed a truck, to which he replied, "No, the bus company took care of it." Two days later we started discussion about High Road and our tour trucking services helping out when the group, Blues Traveler, got to Nashville for their concert at the Ryman. The next day he called me at lunch and asked if we could have a truck in Atlanta that evening to take over. 2 hours after that call our truck and driver headed to Atlanta. We can move it, move it, and fast!
That was a great example, and an opportunity for us to really show what we are made of! Thanks for sharing that one. You do have lots of connections from all walks of life. Tell us a little about your previous professional experience. For instance, what type of work were you doing before starting with High Road and are there any similarities or differences between them?
I have always been in consultative sales roles. The type of sales that you are the client's trusted advisor, not a vendor. This is precisely how High Road goes to market. Trying to figure out the best way to do something and not defaulting to the way it has always been done.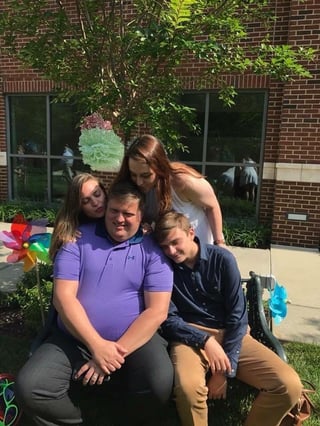 I know your professional life and personal life can overlap sometimes. What don't we know about you? Do you have any hobbies, things you enjoy with your family or interesting facts you can share?
My wife and I just renovated her grandmothers home which is a 105 year old farmhouse. While most people go searching for reclaimed wood and shiplap we had a house full of it to work with!
We have three children Reagan(20), Makenzie(18) and Braden (15). I am an avid reader, reading 40+ books a year on various topics.
What motivates you to get up in the morning?
My wife. She goes to the gym every morning at 4am and I wake up with her to make sure the zombies don't get her on the way to the car.
Do you have a particular morning "ritual" - like a morning workout routine or stumbling to the coffee pot?
Looking forward to getting back into my morning workout ritual. My evening ritual is probably my most important. Before I go to bed I review my day and block down the schedule for the next day. That way when I wake up I have a plan of attack the minute my feet hit the floor!
What personal goals do you have?
I want my family to continue to be healthy and happy. I continue to strive to be the best father and husband I can. My coach says a goal is just a dream unless it is time-bounded and measurable. So I set weekly and monthly goals and I do that gymnastics weekly.
If a coworker or friend wanted to get in to your good graces or make a positive impression on you - what kind of snack or gift would they have to bring you?
Anything Steelers or WVU-oriented. Also a Starbucks White Chocolate Mocha is a great pick me up as well.
Some companies have nap rooms, some have catered lunch every day or you can bring your dog to work. If you could have one amazing company perk to be enjoyed by everyone, what would it be?
Pool table, ping pong table or basketball goal in the warehouse.
David, thanks for hanging out with me and sharing a bit about yourself. We are happy to have you as part of the team!