Be a Shipping Superhero - Top 5 Preventable Logistics Errors
---
Learn from the mistakes of others...
Success stories can inspire us to strive for greatness. On the other hand, hearing about the failures and mistakes of others can be even more valuable. Every superhero has a story of failure before he is catapulted to success. Utilize this list of the top 5 preventable logistics errors to be the Shipping Superhero we know you can be.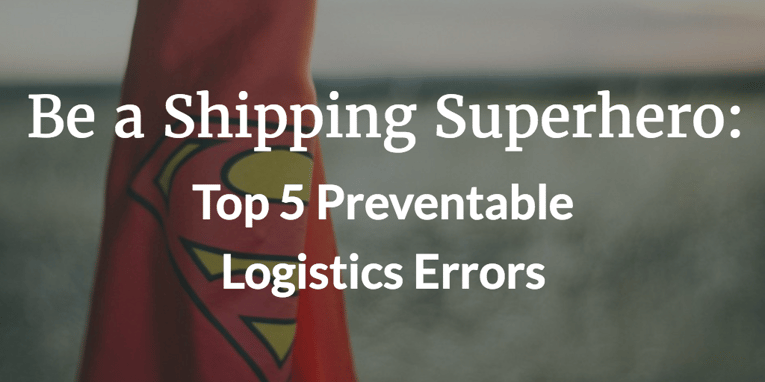 1. Weigh Your Options
Knowing your true weight will avoid frustration when your invoice arrives. An inaccurate shipment weight will skew costs or to simplify - a change in weight will result in a change of charges. With the proper weight calculation, you can better estimate total costs using the actual weight or hey, here's an idea - use our dim weight calculator and provide that info to your carrier.
Use the proper equipment to weigh your shipment so that you can receive an accurate quote. Not able to weight your shipment, or not sure sure dimensional weight is? Ask your logistics company to educate you on best practice and to provide an accurate weight after they receive your shipment and read up on dimensional weight on this previous blog posting.
2. Poor Packaging
Duct tape and prayers solve a lot of problems, but in the case of your shipment's arriving damage free it will require a little something more.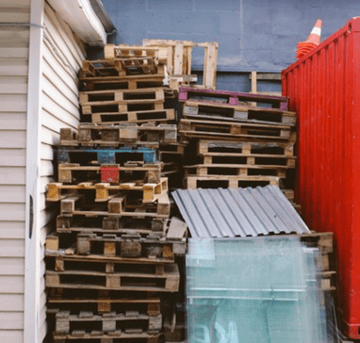 Ensure that each package is properly secured. Boxes should be free of damage and sturdy. Pallets should be shrink wrapped and banded. Most shipment and logistics carriers will not reimburse you for anything damaged in transit if it's a result of improper packaging however if you notify your carrier upon pickup, a good carrier will be willing to assist with repackaging your freight. To be on the safe side, always consult with a professional on the best way to package your shipment.
3. Skimping on service
It's important to determine the level of service your shipment requires. Do you need a liftgate at pickup or delivery? Will the driver need to bring your shipment to a specific floor or location? Break down the shipment upon arrival and remove debris?
Knowing your needs and sharing them with you carrier will increase efficiency and eliminate headaches later on, giving you the peace of mind that your shipment is in the right hands. You wouldn't leave your baby with just anyone and not provide clear instructions and a no-no list to the sitter, would you?
Your shipment delivered by a helpful and professional driver, on time, damage free and with the proper equipment for the final delivery point should be the first consideration when choosing a carrier.
Need some extra TLC for your shipments? Consider using a white glove service - it's like a butler for your freight.
4. Who's touching what?
Throughout your supply chain, products may encounter ten or greater touch points from Point A (you) to Point B (the customer). If you haven't recently mapped out your supply chain touch points, now is a great time to take a deeper dive. Are there steps that you can cut out to save time and money? What is the best plan and path for your shipment?
New technology is trimming down supply chains with plenty of opportunities for automation. Changing the way your product is handled may save you time, manpower and ultimately provide a streamlined method of getting your shipment to your client on time, every time.
5. Guessing on Costs
Throwing a dart in the dark will, at the very least, miss the mark. At the worst, it may result in a costly trip to the ER to remove a dart from your spouse's forehead. Guesstimating total logistics costs will not only miss the mark, but could throw your entire budget out of whack.
Prevent this mistake by asking your freight company for a quote beforehand. Of course, weighing your shipment correctly (Hey didn't someone brilliant just mention that? See above) will help you get the most accurate quote possible.
what are you waiting for?
If you've made any of these preventable logistics errors in the past, it's time to be proactive! Use your newfound knowledge to avoid future logistics errors and be the Freight superhero we know you can be! Start your superhero training by downloading our freight calculator below:
---