It's all about the music, right?
Well, yes. But getting from one venue to another just became a bit more challenging if you've been pushing the limit on miles and drive time to get one more show squeezed into a tight schedule. Cousin Vinny and a rental truck may be the cheapest option to get cross country...assuming you don't get hit with a few fines and have your truck shut down en route.
So what to do?
Ensure you leave safe travel time that complies with the DOT HOS (Department of Transportation Hours of Service) rules, which are now tracked by an ELD (Electronic Logging Device) mandated to be installed in commercial trucks. This alone will keep you out of a BFM (Big Flippin' Mess).
The fines for being out of compliance are significant - ranging from 1K - 10K per occurrence. If that's not enough to put a little terror in your tour, the potential for a truck to be placed out of service for up to 10 hours may result in your gear arriving closer to load out than load in.
Question - If Vinny drives a truck from Nashville to Cinncinati for 14 hours and leaves on a Tuesday at midnight, when will he arrive?
Show Your Work
Let's say your artist is playing the Ryman in Nashville and headed to the RiverBend Music Center in Cincinnati. Easy, overnight drive with a ten am load-in. The truck leaves the Ryman at midnight and at the weight station across Kentucky border on I-65 is found to be out of compliance - paper log book in hand, Vinny insists that he is exempt from having an ELD. He is family after all.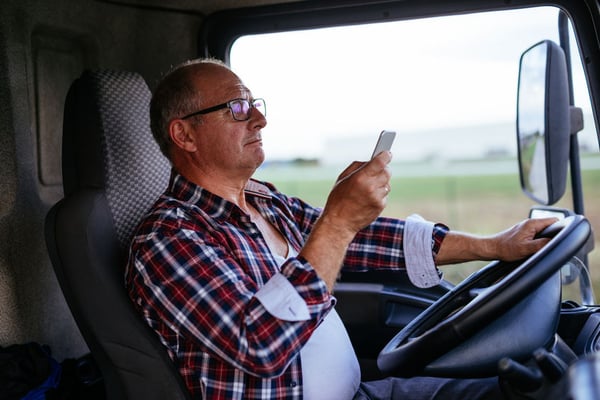 At two am the truck and driver are shut down and the law enforcement officer gives him an eight hour off duty to think about why he's not so special.
Driver is out of service until 10 am. The truck could make to the venue to load in by 4 pm, if your other cousin Vinny is available to drive. How much time and money will it take to get him from there to here?
Answer: Not in time for the show.
Your budget is now blown. Besides the expenses created to get the gear to the venue in time, you also have the $5,000 fine that has to be paid. How much merch do you need to cover that unexpected expense?
Had enough math problems?
Tour managers are now seeing why the new environment has made hiring a trucking company with expertise in touring more vital than ever. All state and federal regulations and compliance concerns are managed by your team at High Road Inc.
At High Road, we specialize in the small to mid-size groups, focusing on tours from a single box truck to three semi trucks. We walk through your tour dates with you to ensure drive times and if necessary, supply co-drivers to get you where you need to go, on time, every time.